Landlord Newsletter - August 2022 Edition

Tampa Housing Authority • 5301 West Cypress • Tampa, FL 33607 • TampaHA.com • Email Section 8 Landlord • Email Section 8 Inspections
Assisted Housing Department • August 2022
For a printable version of this newsletter, which includes all content listed below, please click here.
---
We Are NOW OPEN to the PUBLIC!
On March 27, 2020, the Tampa Housing Authority offices closed due to the onset of COVID-19. During this time, the Tampa Housing Authority and Assisted Housing staff were one of the few Housing Authorities that have successfully been able to continue to conduct business while working remotely.
We are now happy to share that effective June 21, 2022 we have now opened our doors to the public.
We are continuing to maintain enhanced cleaning protocols and provide safety barriers to continue to protect you and our staff. Please make sure you stay home if you feel sick, and please be patient with us as we try to return to normal after a long hiatus.
---
New Landlord Liaison!
Please welcome our new Landlord Liaison:
Tina Loomis
She can be reached via email or 813.253.0551 ext. 1410
---
In Need of Units and Landlords!
As you are aware, the current housing/rental market has exploded, and the need for affordable rental units have been scarce. Many of our voucher holders have been searching for 6-8 months or longer due to the lack of affordable units. Do you have any affordable units or do you have colleagues who have units?
If you can assist, please contact our Housing Navigator via email, contact our Landlord Liaison Department via email, or list the unit at FloridaHousingSearch.org.
Please refer your colleagues to the landlord liaison dept as well. We will help them navigate the program and will refer the units to our staff. Our state and country are in a housing crisis, and we need your help.
---
City of Tampa AND Hillsborough County - Income Source Protection- NEW ORDINANCES!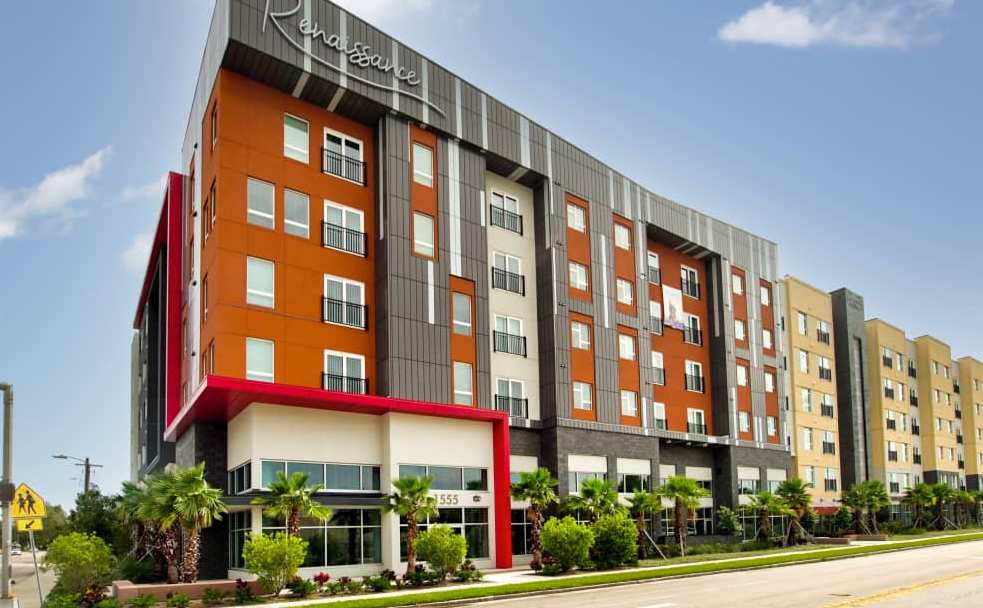 One of THA's newest complexes at the West River Development: The Renaissance 1545 W Main St Tampa, FL 33607 Come check it out!
Ordinance No: 21-7: An Ordinance amending Hillsborough County Code of Laws and Ordinances, Part A Chapter 16, as pertaining to a Tenant's Bill of Rights, the Prohibition of source of income discrimination and notice of late fees became effective MARCH 5, 2021.
Ordinance No: 2022-85: An Ordinance amending the City of Tampa Code of Ordinances, Chapter 12, Article VII as pertaining to a Tenant's Bill of Rights, the Prohibition of source of income discrimination became effective, JUNE 1, 2022.
A copy of the new Ordinances and Required notice can be found on our website at TampaHA.com.
Here are a few of the changes (please read the full ordinance for complete details):
It shall be unlawful for a person to allow a tenant to apply to rent, or in instances where no application is required, to occupy a rental unit under said person's control or authority without first providing the tenant with a copy of the Notice of Rights.
It shall be unlawful and is hereby prohibited for any person to refuse to rent, show or lease, to refuse to negotiate for the rental of, or otherwise to make unavailable or deny, a rental unit to any tenant because of that tenant's lawful source of income, or because of the tenant's status with regard to a public assistance program, or because of any requirements of a public assistance program.
It shall be unlawful and is hereby prohibited for any person to use a financial or income standard in assessing eligibility for the rental of a rental unit that is not based on the portion of the rent to be paid by the tenant in instances where there is a government rent subsidy which will be used to pay for a portion of the rent and to represent that any rental unit is not available for inspection or rental when such rental is in fact available.
It shall be unlawful and is hereby prohibited for any person to refuse to make, print, or publish, or cause to be made, printed, or published, any notice, statement, or advertisement with respect to the rental of a Rental Unit that indicates any preference, limitation, or discrimination based on a lawful source of income, or an intention to make any such preference, limitation, or discrimination.
It shall be unlawful for any person to assess a late fee against a tenant without first providing written notice to the tenant against whom the late fee is assessed for each late fee assessed. This written notice shall be separate from any notice requirements provided for in a rental agreement and shall be required each time a new late fee is assessed.
---
The Lease Up Process
When a program participant or applicant is in the process of looking for a unit, they are given: A Housing Choice Voucher, a Notice to Families Seeking Housing form and an RTA (Request for Tenancy Approval).

Step 1: Once they locate a unit, the landlord and tenant complete and return the RTA to the assigned housing specialist.
Step 2: The Housing Specialist reviews the RTA to determine the tenant's affordability. If the tenant cannot afford the unit, the owner will be contacted to see if they will be willing to reduce the asking rent. If the owner chooses not to reduce the rent the tenant will need to look elsewhere. Please note this does not mean your unit is not worth the asking rent, but just that the tenant you chose cannot afford it. If the unit is affordable, then the RTA is passed to the Landlord Liaison.
Step 3: The Landlord Liaison will review the Hillsborough County Property Appraiser's site to determine ownership and if the owner is an active landlord on our program. If the owner is not on our program, then they will look for an application on our online portal. Once ownership is determined and the owner is on our program, then the RTA is submitted to the inspections dept for scheduling. The Landlord Liaison will only hold the RTA for 5 business days when trying to establish ownership and for the owner to complete an application on the portal if needed.
Step 4: Once the RTA is received by the Inspections Department, they will contact the owner within 24-48 hrs. with the inspection date and time. The inspection date could be between 1-14 business days from receipt of the RTA; however, they strive to have it scheduled as soon as possible. The Inspections Department will then conduct a Rent Comparability test. If the rent is not approved for the requested rent amount, it will be relayed to the housing specialist to obtain a reduction from the landlord.
Step 5: After a "PASS" inspection, the Housing Specialist will give approval to move in, request a copy of the executed lease and will send the HAP contract via email for signature. Once both the lease and the HAP contract are returned to the Housing Specialist, they will process the file for payment. Please note: tenants should not move in without prior approval from the housing specialist.
The lease must include:
Lease effective date and end date
Names of all household members (or the number in the household)
Correct unit address
Total contract rent amount to match the HAP contract
Utility responsibilities as indicated on the RTA
Signed and dated by tenant and landlord
Tenancy addendum attached to the lease
It is our goal for the first HAP payment to be within 60 days of receipt of all documents. Check runs are on or around the 1st and 15th of each month.
---
The CGI Portal
Click here to register for CGI's HQS Inspection Portal.
For real-time 24/7 access of:
View Inspection Notifications
View Inspection Schedules
View Inspection Results
View Pictures of Fail Items
Print Copies of Reports
Use your vendor number (v or s0001234) as your user name and zip code as the password. This is only for CGI inspections.
---
Non-Life Threatening Inspections (NLT)
This is where the tenant can move into a new unit if any of the issues on the initial inspections are non-life threatening. However, the owner needs to make the repairs within 30 days, and the tenant needs to approve. A workflow of this process is available at TampaHA.com.

---
Landlord Portal
To access the Tampa Housing Authority's Online Landlord Portal, please click here.

THA's Landlord portal will allow you to access:
Ledgers and 1099s
Pay abatement fees
Make changes to your contact and banking information
See the assigned housing specialist for your tenant
Please make sure you register and link your landlord/vendor code to see your record. Detailed portal instructions are available on our website, or contact the Landlord Liaison Department via email for a copy of the instructions.
---
Change in Ownership Process
When you buy or sell property, please notify the Landlord Liaison Department of the change so we can hold any future payments until the transfer of payments can be made to the new owner. Please provide as much detail as possible, including the tenant's name, the address of the unit, and if you know the names of the new and/or prior owner.
If the new owner is not on our system, they will need to create a new landlord application on our portal. This includes new agents of established owners. We will also need a HAP Contract Transfer form to be completed and signed.

Contract Transfer form to be completed and signed. This form is on our website, or the landlord liaison can provide it to you.
Funds will be dispersed to the new owner when we are notified. If funds are sent to the prior owner after the sale of the property because the landlord liaison department was not notified timely, then it will be up to you to obtain those funds. Application on the portal is not considered a form of notification.
---
New Notice! Carbon Monoxide Alarm
Effective 12/27/2022, in accordance with HUD NOTICE PIH 2022-01 every separate building or addition to an existing building regardless of year constructed and having a fossil-fuel-burning heater or appliance, a fireplace, an attached garage, or other feature, fixture, or element that emits carbon monoxide as a byproduct of combustion shall have an approved operational carbon monoxide alarm installed within 10 feet of each room used for sleeping purposes.

Where a fuel-burning appliance is located within a bedroom or its attached bathroom, carbon monoxide detection shall be installed within the bedroom.
During the HQS inspection, if the unit is found to be out of compliance with the required placement location, approved detectors/alarm, and/or nonfunctioning detectors, a 24-hour Emergency fail will be created for each instance and reinspected the following day.
---
New! Email for Rent Increases
Please send your request for RENT INCREASES now to a centralized location instead of the individual housing specialist. Please send them via email to Rent Increase.

---
Landlord Resources
Our website has a lot of information for our landlords about our program. Please visit our website at TampaHA.com.

---
Rent Affordability Calculator
Have you tried the online Rent Affordability Calculator for landlords and tenants to determine affordability?
You only have to answer the series of questions, and it will estimate whether the rent is affordable or not for that particular tenant.
Give it a try! It is a really useful tool!

---
THA's Newly renovated Mary Bethune Highrise