Meacham Urban Farm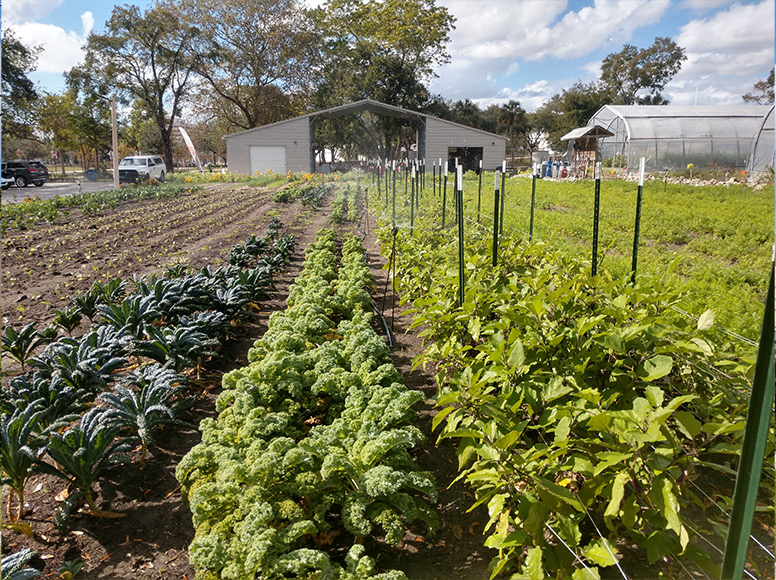 1108 E. Scott Street, Tampa, FL 33602
Meacham Urban Farm is across the street from the Tempo in downtown Tampa. Meacham Urban Farm is a fully operational 2-acre organic farm with three greenhouses, an educational facility, and a farm store providing dairy, meat, vegetables, and organic honey. The Farmer's Market is open to the public on weekend mornings and usually sells out.
The farm has free-range hens that provide approximately 50 dozen eggs per week and offers more than 40 varieties of fruits, vegetables, and herbs, including:
Lettuce
Radish
Arugula
Turnips
Kale
Cucumbers
Eggplant
Kohlrabi
Broccoli
Cauliflower
Fennel
Tomatoes
Carrots
Bananas
Will provide cooking classes and training programs for healthy food choices. Meacham Urban Farm was completed in February 2021.